Introducing the Aceso Pane of Glass

™

Delivering the Healthcare Industry's Premier Digital Communication Ecosystem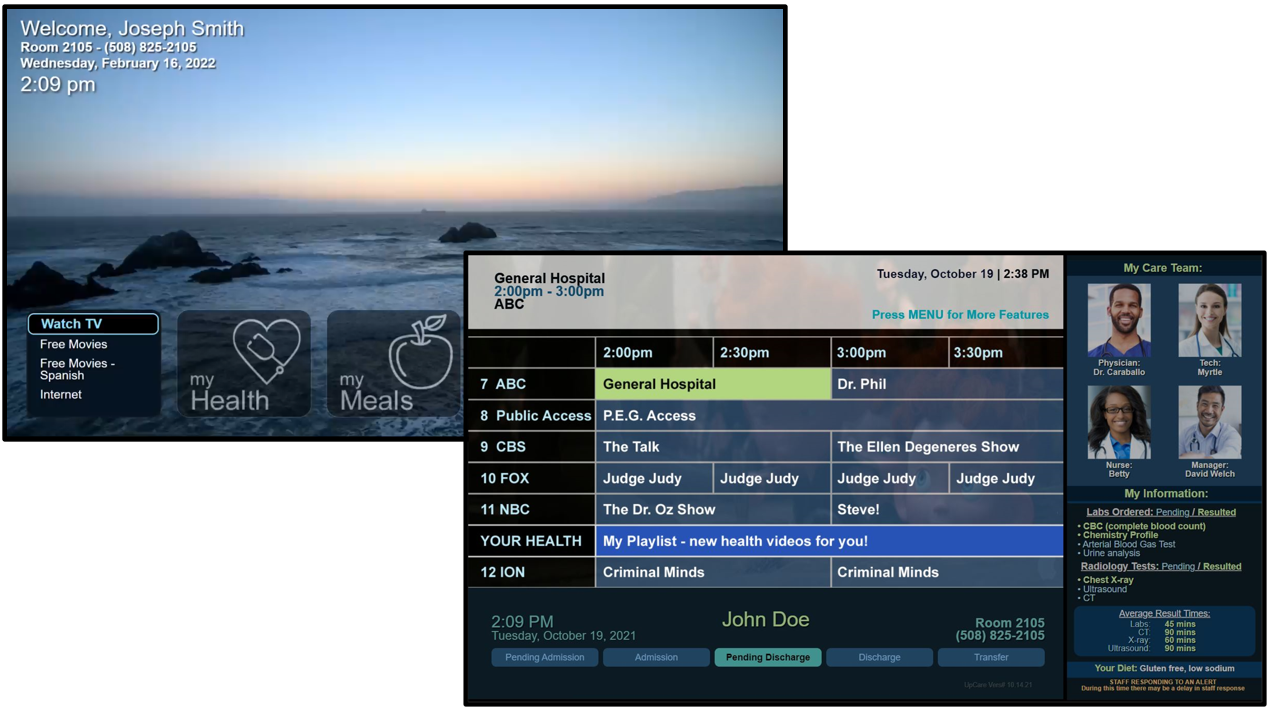 "Best hospital technology in the US that is compliant with delivery of patient education and digital communication."

Client Testimony – Fairchild Medical Center (Yreka, CA)
As a proud client partner, Fairchild Medical Center, a small 25-bed critical access hospital, exemplifies what it means to realize the full potential of the Aceso platform. Starting with just a single digital signage screen in their hospital, Fairchild has grown and expanded with Aceso to now offer an interactive solution through the patient room TV.
Learn more about how Fairchild Medical Center provides patients with an interactive digital journey from the front door to the patient room.
Find out where Aceso® systems are being implemented and other company news.
Wilbraham, MA, November 28, 2023 – Aceso is a proud sponsor of the Organization of Nurse Leaders  (CT,
Memphis, Tennessee November 20, 2023 – Regional One Health, in partnership with Aceso Interactive, is leveraging the Aceso
Wilbraham, MA, November 10, 2023 – This Veterans Day, Aceso is proud to honor and thank the brave