Creating the Patient Room of the Future™
Patient Room Solutions
Interactive Patient Care: UpCare

™
UpCare™ delivers personalized content and relevant information to the patient at the bedside while also distracting them during their stay. Aceso® technology provides health care organizations with a digital solution that integrates with existing administrative and electronic health record systems; providing patients and loved ones with the information they want and need to know.
Automated Whiteboard: eCareBoard

®
eCareBoard® replaces the traditional whiteboard in the patient room. Aceso has transformed the patient, family, and clinician experience by providing real-time, automated information that is patient specific and presented in a non-clinical, consumer friendly way on the electronic digital board. eCareBoard can be displayed on the patient room TV or on a separate digital screen.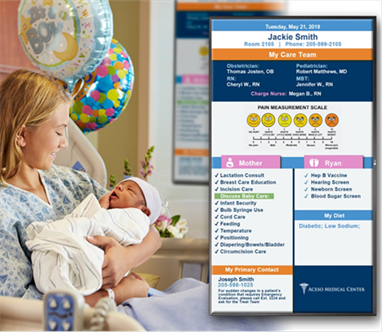 UpLink™ is a free-to-use mobile app designed to be a digital gateway connecting consumers with their providers. UpLink integrates with UpCare giving patients and family members complete control over their room environment with features such as lighting, blinds, temperature control, meal ordering, and personalized content and information.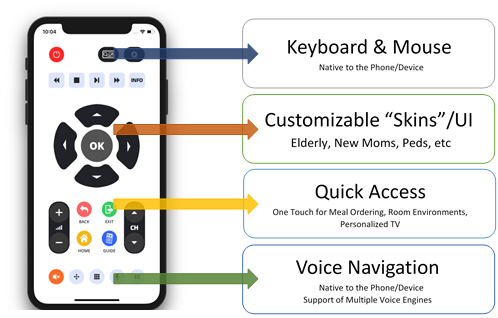 Nursing Stations: eStatusBoard™
Manually updating nursing station boards can be very time consuming and hard to read, as they require frequent updating and duplication. Aceso brings the next stage of digital functionality to frontline caregivers with eStatusBoard™. eStatusBoard is an application that updates information electronically in real-time, replaces the traditional status board residing at the nursing station or central patient monitoring center.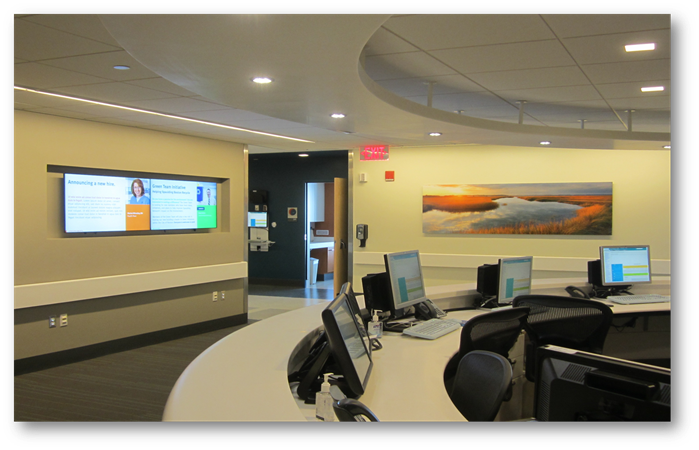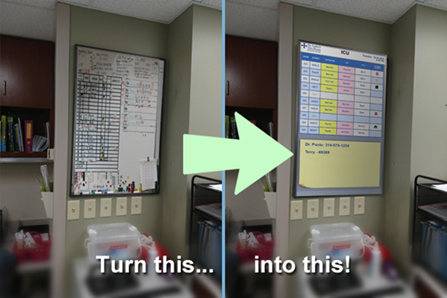 Manually updating digital signage screens, provider directories, and printing informational material and campus maps can be very time consuming and costly. Aceso has transformed the digital experience for healthcare by providing an award-winning, enterprise digital signage software solution. Aceso's technology provides healthcare organizations with a robust content management solution that is easy to use and allows clients to schedule content to display on any screen at any time.